Cardiovascular disease (CVD) is responsible for ​
about half of all deaths in Europe.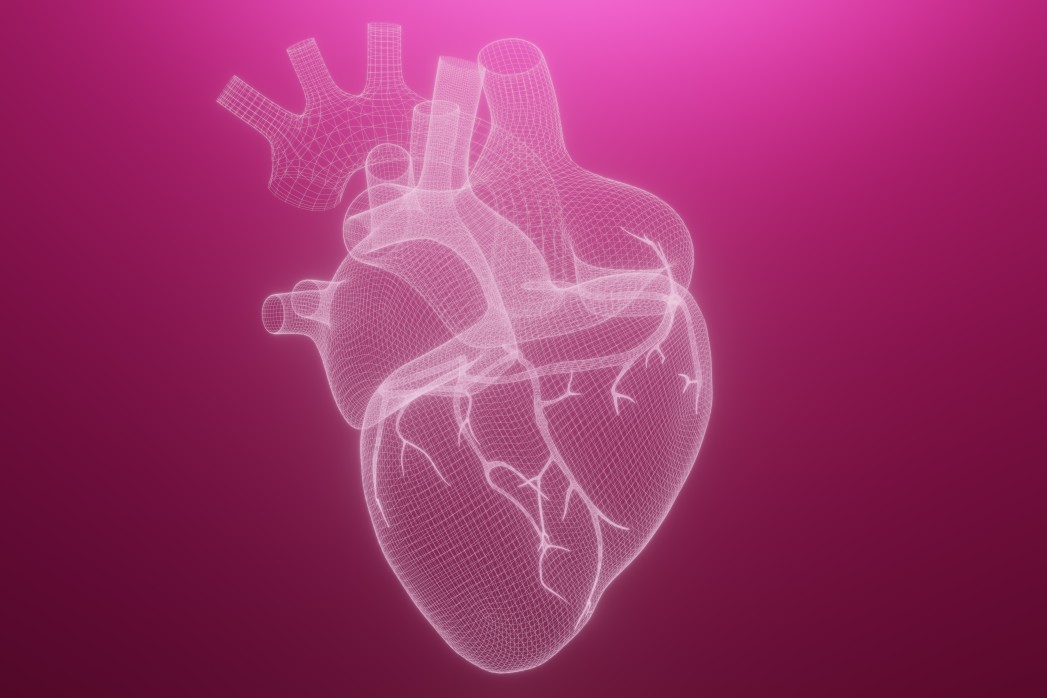 CVD is a major cause for impaired quality of life, loss of productivity and healthcare costs, and its burden on the EU's economy is estimated at 210 billion euros/year. Almost 30% of CVD cases are caused by structural heart diseases (SHDs), an umbrella term for all conditions relating to abnormalities in heart valves, the heart wall and heart muscle. SHD patients typically require surgery. The most established procedure involves open-heart surgery, which is associated with many serious complications, lengthy hospitalization and slow recovery. Open-heart surgery is extremely risky and unsuitable for many patients, including the elderly, patients who have undergone previous heart surgery, and people with comorbidities. In Europe, with its ageing population, the number of patients who are ineligible or at high risk will continue to increase.
An alternative and more novel approach consists in percutaneous treatment, where catheters are used to implant cardiovascular devices. This type of procedure was originally conceived to treat patients unsuitable for open-heart surgery. While increasingly popular, percutaneous approaches are highly technical, non-ergonomic and typically involve a steep learning curve, and surgery success is connected to the operator's experience. In percutaneous procedures, the doctor inserts a catheter into a peripheral vessel, and will advance the catheter through the blood stream and into the heart; once the catheter is in place, the doctor will deploy it to the damaged parts of the heart. The doctor will move the catheter by manoeuvring its proximal end via a set of often extremely complex commands. Throughout the process, the doctor will not have a direct view of either the catheter or the heart parts targeted, and will be guided through intraprocedural clinical imaging, where X-ray fluoroscopy is carried out automatically at each phase of the procedure and one 3D transoesophageal echocardiogram is performed manually by an echocardiographist. Navigating through these images is far from intuitive; it can be extremely challenging to determine how best to steer the proximal end of the catheter so that the catheter moves as one wants. As a result, the smallest movement at every step of the operation requires the utmost attention, and there is the continuous risk of using the device incorrectly and/or human error.
As a result, only a very small number of centres of excellence can offer this life-saving percutaneous procedure.
Even then, there is no certainty that the surgery will be successful or that it will be complication-free. Up to 16% of all transfemoral procedures have adverse vascular events, and procedural complications are reported in 25.9% of percutaneous mitral valve repairs performed using the MitraClipTM system, which to date is the most successful device used in these valve repair procedures. Furthermore, X-ray fluoroscopy exposes patients and operators to damaging X-ray radiation, and the nephrotoxic contrast agents that are injected into patients to improve image quality and help doctors during the cardiovascular procedure can also lead to serious complications and even renal failure.
Speed up the percutaneous treatment
ARTERY project aims to speed up the percutaneous treatment of SHDs, introducing a procedure that is easier to learn and to perform, as well as being safer and radiation-free, thereby widening the scope of this technology and exploiting its exciting potential more fully. ARTERY will design, build and benchmark a completely novel variable/shared autonomy robotic platform for preforming life-saving percutaneous SHD procedures.
Objectives
ARTERY intends to start a robotic revolution in structural heart surgery